Introducing Pop Bowls
The Science Behind Our Salads.
It started with a problem...
Are you tired of overflowing take-out salad containers that make it impossible to evenly distribute your dressing?
Getting frustrated with messy-to-eat salads?
So were we. That's why we took matters into our own hands.
A solution is born
Pop Bowl has reimagined the salad container to deliver the perfect harmony of flavors in every bite. The expandable bowl technology from Pop Bowl provides ample space to toss your salad effortlessly while ensuring every bite is coated with the ideal amount of dressing and toppings.
Say goodbye to unflavored bites of plain lettuce, and say hello to pure salad perfection with Silvergreens' new bowls.
Watch the video below to see how Pop Bowls were invented.
Shake Up Your Salad Game
Pop

Pull down the expandable bottom

Pour

Pour on toppings and dressing

Shake
It's a Game Changer!
"Pop Bowls are so convenient and I love the fact they expand so I can enjoy a freshly tossed salad when I want it. Seriously, these are game-changing new bowls for eating healthy on-the-go... thank you Silvergreens!"
Jen Sparrow, Cottage Health
Optimal Freshness
How does Pop Bowl's technology allow Silvergreens' salads to stay fresh for over a week?
Ingredient Tray

All ingredients are in individual compartments, maximizing freshness

Vacuum Sealed

During the packing process, all the air gets forced out of the bowl as it gets collapsed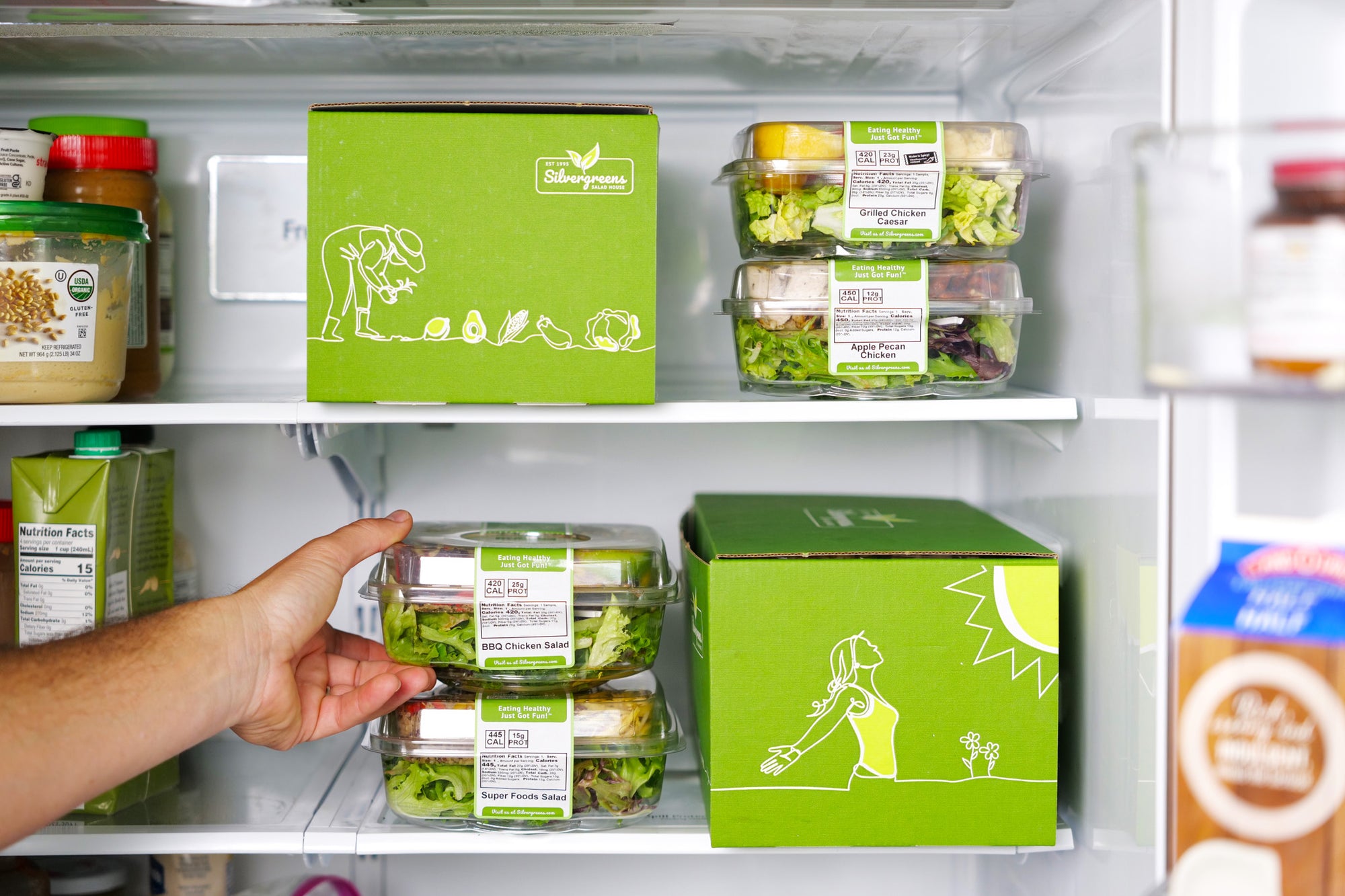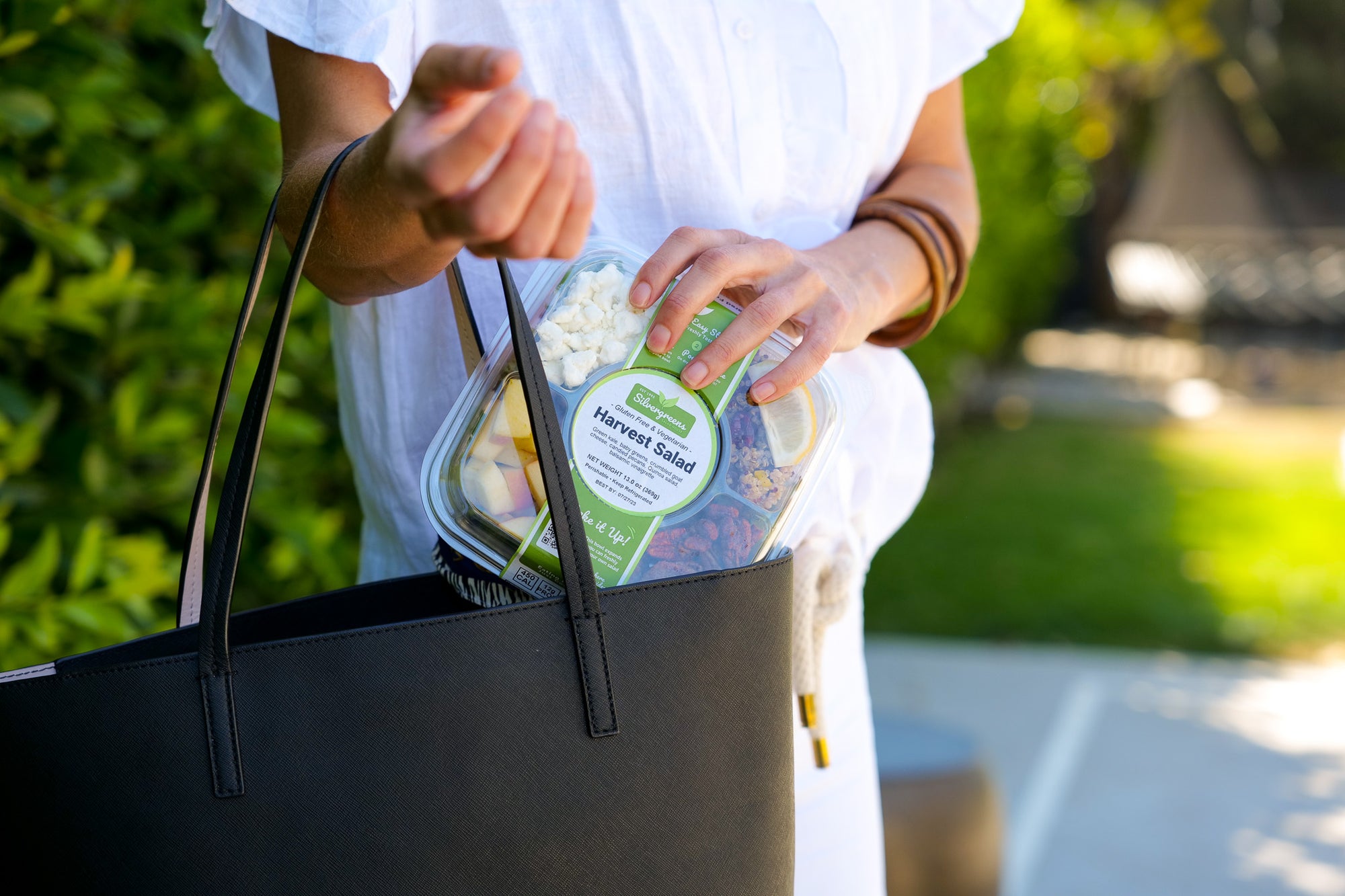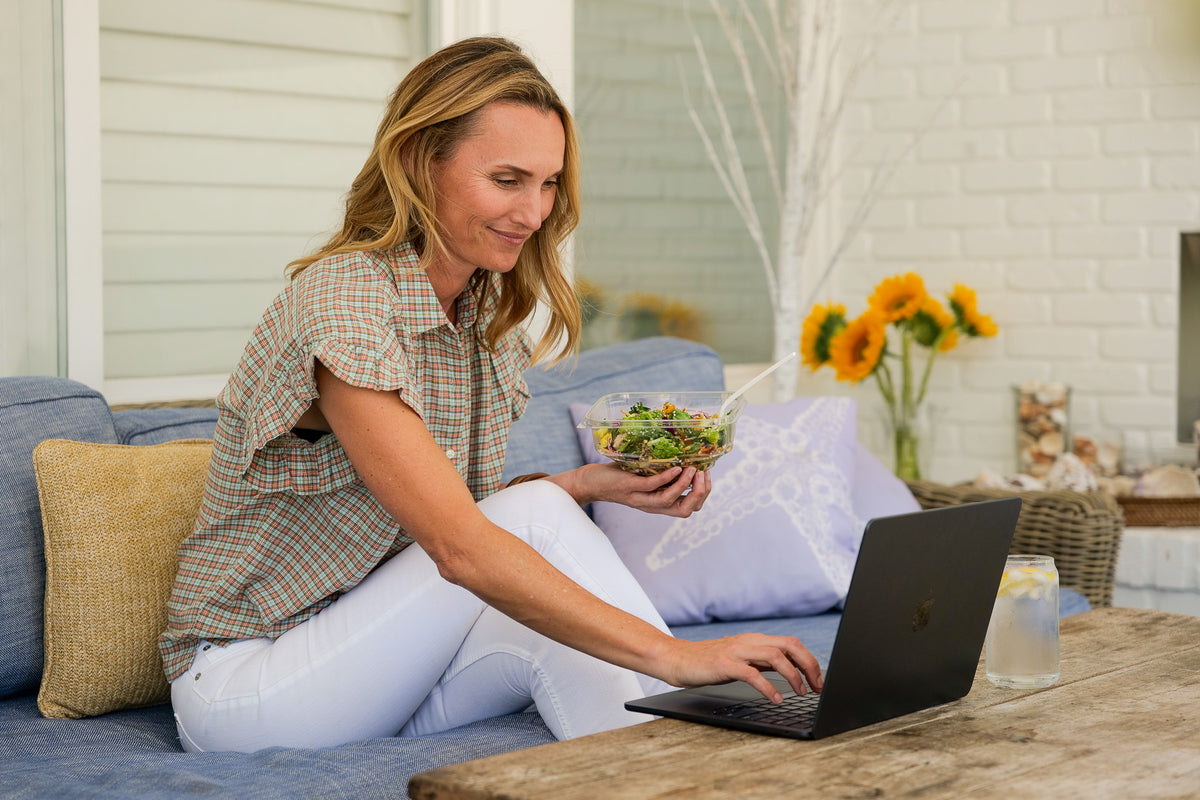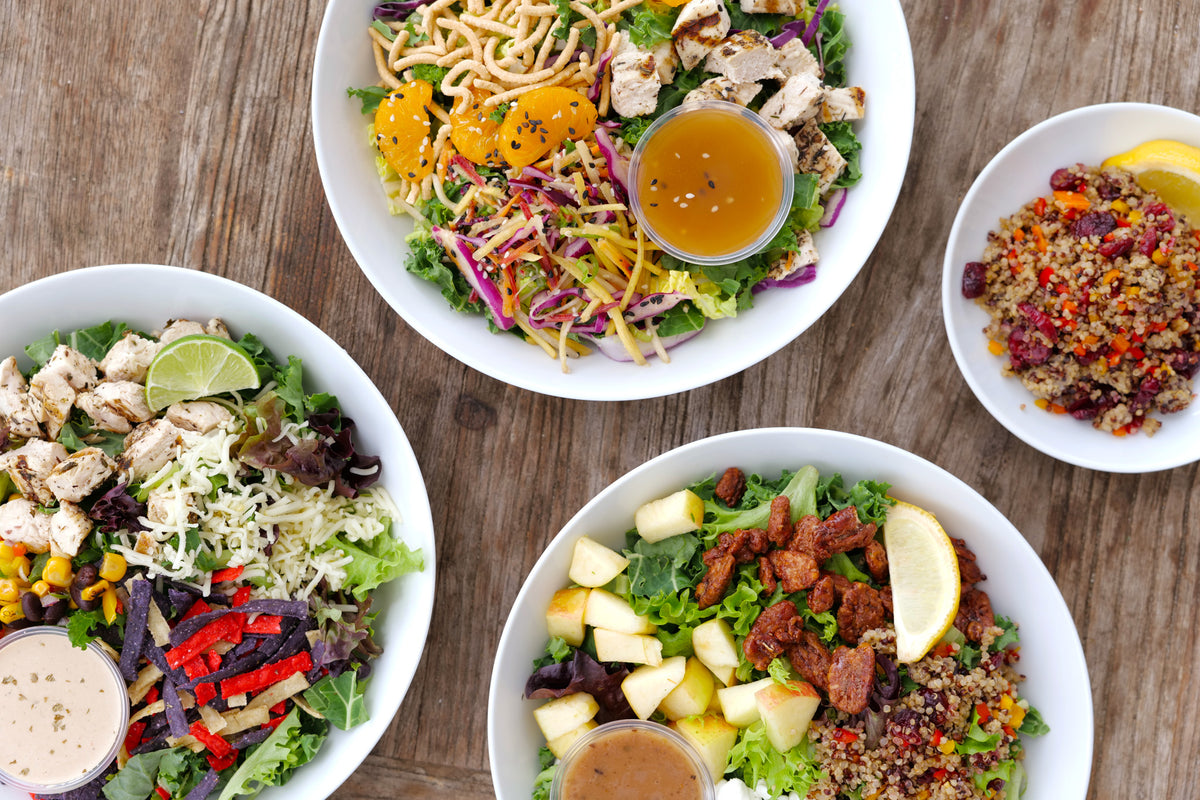 Crafted for convenience
Fits like a book in your bag
Easily stacks in your fridge
Lets you eat healthy on the go
The Green in Silvergreens
Our Pop Bowls are manufactured in Portland, Oregon using Recycled Materials
Use

Shake it up and enjoy a freshly tossed salad

Re-Use

Pop Bowls can be reused several times for your own salad enjoyment

Recycle

Made with recycled materials, please also recycle when finished
Pop Bowl Licensing Agreement
Silvergreens licenses the patents, molds and other intellectual property from Pop Bowl Inc. to manufacture and supply our product needs.  All Pop Bowl rights are reserved.
For more information on Pop Bowl visit www.popbowl.com